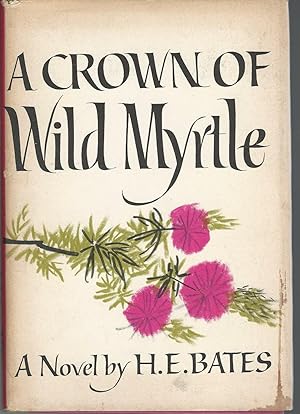 Shop H.E. Bates Online
ID

a95

Title

A Crown of Wild Myrtle

Genre

Novel

Page Count

192

Word Count

38000

Publisher

Michael Joseph

Publication Year

1962

Topics

Homosexuals, Greece
London: Michael Joseph, 1962; New York: Farrar, Straus & Company, 1963. This short novel (or long novella) depicts the escape of young Ruth Forbes, from a middle-aged and possessive lesbian companion to the arms of the strong and understanding Jack Marsden. It is set in the Greek islands and contains elements of romance, suspense and violence. Midway through the work, Ruth refers to the story "Out of Nowhere into Nothing," saying "That was how I felt. That was me." The reference is to a 1921 story by Sherwood Anderson.
Reviews:
Books and Bookmen (October 1962, p. 46, attached)
New Statesman October 19, 1962, p. 535, Maurice Richardson, attached)
Spectator (October 12, 1962, p. 565, John Daniel, attached)
Times Literary Supplement (October 12, 1962, p. 797, attached)
Read More
---
Downloads
The below reviews and articles are available in PDF format.